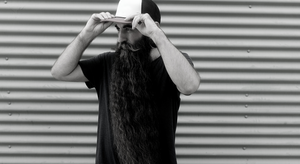 BE FEARLESS
BE CONFIDENT
BE STRONG
REVIEWS FROM VERIFIED CUSTOMERS
SEE WHAT PEOPLE ARE SAYING ABOUT JACK & JESTERS...
Great Oil
I have used many oils in the past but these products are by far my favorite. I love the scents and the quality. Knowing it's all natural is just another plus without worrying about chemicals. Will be a returning customer for sure!
Perfect for Everyday Use
I've been using Jack & Jesters beard oil for years, even before they were available to the public. The itchiness and dry skin were eliminated after the very first use.
The most comfortable clothes
The most comfortable clothes, great for relaxing around the house or working out. #TrackDay
Obviously not just my favorite, when you show up to a friends house and three people are wearing the same shirt.
REVIEWS FROM VERIFIED CUSTOMERS